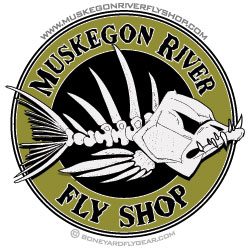 Spring has sprung and the Steelhead fishing has been excellent. We have been getting great reports from just about everyone who has been in over the past few days. Drifting beads, jigs or nymphs under a bobber with conventional or centerpin gear (or an "indicator" with a fly rod) has produced a lot of fish, as has bouncing egg and nymph flies on the bottom, aka "chuck and duck".
Swinging can also produce fish.
The water is currently a bit low but hopefully the rain over the next days will push up some fresh fish and improve things even more.
Getout and catch some steelies! Good luck.